McGill Redmen
45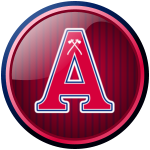 Acadia Axemen
15
There was a dreamlike quality to McGill's seamless offensive game plan in their 45-14 victory over the No. 10 ranked Acadia Axemen (2-1) at Molson Stadium on Saturday. The Redmen (2-2) were successful on three of seven attempted third down conversions and were a perfect 4-4 in the red-zone. Running backs Luis Guimont-Mota and Nicolas Khandar flourished, rushing for a combined 279 yards and three scores.
"I have confidence in these young men […] we wanted to compete and we will be aggressive when we need to be aggressive," Head Coach Ronald Hilaire explained. "On third-and-one I think we have a very good offensive line [that] I trust […] to get the first down for us."
The equally impressive Redmen defence held the Axemen to just six points after three quarters. McGill recorded one sack—a brilliant loping edge rush from defensive back Charles William Tremblay that forced a fumble in the third quarter—and terrorized opposing quarterback Cody Cluett's into several overthrows—he completed a nightmarish 42 per cent of his passes and was pulled in the third quarter. Tremblay led the way for McGill with eight tackles, a sack, and a forced fumble.
"We are an aggressive defense, we come with different packages, different fronts and we try to confuse protection," Hilaire said. "We knew we had an advantage number if we attacked them on the running backs side and that is exactly what we did and we were successful."
The Redmen also held explosive Axeman running back Thomas Troop to 56 yards; he rushed for 243 yards in his previous two games. McGill only allowed Acadia to muster 17 first downs, most coming in the final quarter with the game out of reach.
"We knew that they had a great ground attack," Hilaire commented. "So we figured [that] if we come out and […] play physical and stop them on first down we would have some opportunity [to be successful] on second down."
The team does have multiple areas to grow: They fumbled a worrying number of punts—though they recovered them all—and still seem susceptible to big plays.
"I expect the second and the first string playing at the end to limit the big plays," Hilaire explained. "They got a couple at the end and we'll fix that and we will be better."
McGill can celebrate after their most complete victory in a long time. The green shoots of improvement for this team are everywhere to be seen.
Stat of the game

Khandar rushed for 153 yards on eight carries for an astonishing 19.1 yards per carry.
Play of the Game

Khandar's excellent night continued—he delivered a booming hit on the Axeman kick-off returner at the start of the second half to dislodge the ball. Linebacker Karl Forgues recovered the fumble.
Sound Bites

Ronald Hilaire on Guimont-Mota's impact on the team: "He is awesome. He was a big loss for us last year and to […] get him back is awesome. He has a great energy and attitude and he brings that energy to […] our offence. To have him run and to run hard is exactly what we need."
This article was corrrected on September 29, 2015. The Tribune regrets this error.